Testimonials
Committed to delivering what we promise.
Thank
You

For Trusting Telair
Telair takes pride in the service and solutions provided to our customers, and we are immensely encouraged whenever we hear that we have exceeded a customer's expectations. Please find a few testimonials below, which show the dedication and commitment we continuously and consistently strive to provide.
"When Telair first came to visit us at Lincom Group, I was only looking at improving our Internet Speeds and decrease our costs. When Ed arrived at the office and we started discussing our issues that we had with the constant excessive billing from Telstra, it was made evident that we had to change to a provider with a broader reach. We provided Ed with all the details in regards to our internet connections and we set about a plan of migrating our services away from Telstra business to Telair.
The transition from Telstra to Telair went rather smoothly apart from some issues with external providers and governments. We have been a customer of Telair now for over 12 months and my network reliability has been at 99% and performance has been far greater than expected. We have experienced less problems with our remote offices whereas when we were with Telstra we had endless issues and we continually had to pay for changes to be made.
After Ed did the initial investigation of our requirement he came back to us with his recommendations and we were shocked at the financial savings we would be making by moving to Telair even though some of the connections that they used where Telstra lines.
During the meeting about the internet speed Ed also told us about Voice over IP and this was something I was debating on getting but could not due to the unreliable connections provided by Telstra. I am happy to say that all our Australian offices are on VOIP and we have had a great transition from normal PABX system to VOIP. The ease of transition was fantastic and I would recommend these services to anyone.
Telair staff all have a great knowledge of the products that they are selling and are always happy to help when you with issues. Recently we also moved our mobile phone management to Telair so a complete service can be managed by a very professional organisation.
If you require any further information please give me a call and I will be happy to have a chat."
– George Economous
Lincom Group

"Since switching providers to Telair we have seen huge savings on our monthly bills. The initial transition was seamless and hassle free with constant support and updates provided by Ed, Damien and the team. They have also helped us implement new technology to improve our customer contact efficiency. Any problems that we have had have been dealt immediately to help cause the least possible disruption to our business.
We have now fully migrated our voice to a Hosted Voice solution, and are very pleased with the savings and added functionality that this new system has provided us with.
If you are thinking about migrating to cloud telephony or are simply looking for a new provider, I would highly recommend speaking to Telair about their Hosted PBX system and what they can do for you."
– Douglas Murrell
Panthera Finance/State Mercantile

"I have been working with Ian for the past 13 years, and have found him to be professional, reliable and a genuine pleasure to deal with for my ICT related needs. Our professional relationship has grown steadily year on year and I could not be happier with the extraordinary service and dedication both Ian and the rest of the team at Telair have shown.
There is no problem too big or small for Ian and Telair. With each request, they have been more than happy to provide the service required to resolve the task at hand in a timely manner to keep the business up and running."
– Jim Stewart-Koster
Crown Currency Exchange

"I have used Telair's MyCloud PBX for a number of years and have found the lines to be excellent quality, the Telair support to be quick, efficient and accessible.
We reduced our landline costs significantly and have a number of flexible options allowing us to have home workers, remote office and main office lines using one system, or independent of it – however we choose to set it up."
– Alan Tunney
Royal CDS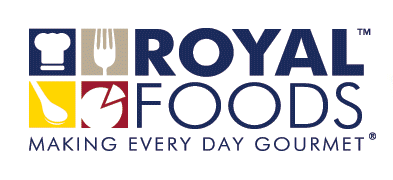 "Telair has been our telecommunications provider for the past three years, we have always found them to be efficient and reliable. They have offered us great deals and Ed's knowledge and professionalism has provided us with hassle free solutions for our businesses."
– Tara Herbert
Paveset Australia

"Telair have provided a complete communications solution for Autobarn Logan including mobiles, landlines, internet and a Samsung phone system. We are more than happy with the fantastic service and competitive pricing we have received and wouldn't hesitate in recommending Telair as your next service provider."
– Jason Beaver
Autobarn Logan City

"Telair, what a company. We are a company of 350 with 35 branches and nothing is ever too big or small for Telair. We are going from Telstra to Telair and the price difference and the quality of service we receive from Telair is just fantastic.
All the services we have asked about have always been cheaper and the team just make it happen when we want it to happen.
I love this company and encourage everyone to call the team and discuss your needs and they will have the perfect solution and help you along the way if any issues arise. Great work Telair and keep up the fantastic work."
– IT Manager
Statewide Bearings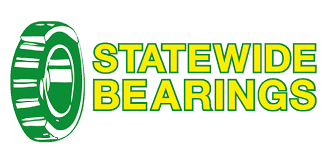 "Kasey – I would like to thank you for helping us with all our telecommunications issues since our meeting at the end of last month. Everything you have said you would do – you have done and in an industry where NOTHING seems easy you have been there to help us every step of the way. Thank you again for everything! Speak to you soon."
– Emma Robertson
Power Integration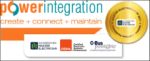 "Good morning Ed, I just wanted to send a quick email to thank you and your team for the great work you have done in changing our mobile phone services from another provider to yourselves. I was a little nervous during the change over and found the support that Regan gave to me (and others in the company) to be absolutely first class. I would be keen to tell anyone who asks me about your company and happy that you place this testimonial on your website. Once again thanks so much and I can't wait to bring my landlines over to you as well."
– Kel Phillips
KGB Security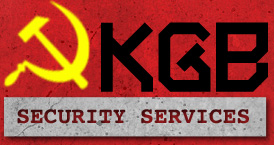 Simone's Office Solutions
"Very very happy with the prompt & caring service of every team member we have dealt with. Other Australian businesses should be taking a leaf out of your book when it comes to fantastic customer service. Really appreciated, especially when we're all pressed for time and knowledge."
– Simone Gosney
Simone's Office Solutions Pty Ltd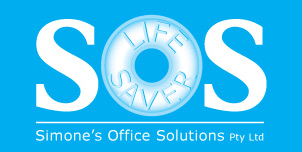 "We have been using Telair's Ethernet wireless internet for a few years now. We are very pleased with both Telair and their solution to our previous connection problems. We historically struggled with copper line and ADSL and the stress related to ongoing disconnections and breaks in the copper by Telstra workers.
We engaged Telair to help us and we haven't looked back. We have one particular property that has four buildings all using the same connection to handle our entire phone system, back to base alarms, CCTV systems in each building, live internet streaming from the funeral chapel, email and all computer use and 15 staff mobile phones connecting to the Wi-Fi as well as three industrial machines that are operated remotely. We also cast from our computers to smart TV's for sales purposes.
What we like best is the redundancy of our phones to be answered on mobile if there is ever an outage. We hold Government contracts and it is imperative that we are contactable 24 hours, 7 days. This system provides confidence and reliability.
Thanks Telair for providing the solution."
– Tim Connolly
Newhaven Funerals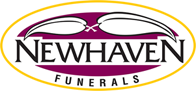 Mountain View Vet Surgery
"Hi Nicholas and Lucas (and the team at Telair),
We just wanted to say a massive thank you for all of your help with our swap over from DSL to NBN – with special thanks to both Nicholas and Lucas. The transition was seamless and timely, with a brilliant outcome.
We couldn't be happier with how the whole process played out and are very appreciative of the effort that you put in. After hearing horror stories about NBN and how long phones can be down, we were pleasantly surprised (and very relieved) when it was a real non-event!
Our speeds have improved tenfold and we now have the connectivity we always wanted, without any issues.
Nicholas and Lucas both gave us excellent support and guidance with the transition and we feel very lucky to have had your help.
Lucas, from Maddy – your ability to tolerate and effectively navigate my lack of technical skills (particularly when trying to identify a very obvious cable that as usual escaped my attention) is much appreciated..
With many thanks and kindest regards,
The team at Mountain View Vet Surgery – now on NBN and happy!"
– Dr Greg Mahon & the team
Mountain View Vet Surgery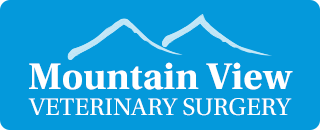 Investment Property Group
"We really appreciate all the hard work that Regan and the team at Telair do for our organisation.
Their quick, organised and professional approach makes our job so much easier when dealing with our phone and internet accounts.
We strongly feel that the team at Telair really do live up their mission statement "Committed to delivering what we promise."
There hasn't been one instance where our emails or calls weren't followed up immediately.
I would highly recommend the services of Telair to any business be it large or small. Telair can handle it all!!!"
– Melissa Cook
Investment Property Group