Office communications, unified.
UCme is Telair's Unified Communications client. It is compatible with iOS, Android, Windows and Mac and will revolutionise the way you work. If you're not a fan of desktop clutter or you're always on the go, UCme is the softphone app come true for the office professional.

Talk and talk and talk with pristine quality HD audio and video.

Let team members know how and when to get a hold of you.

Instant Message your contacts, or strike up a group conversation.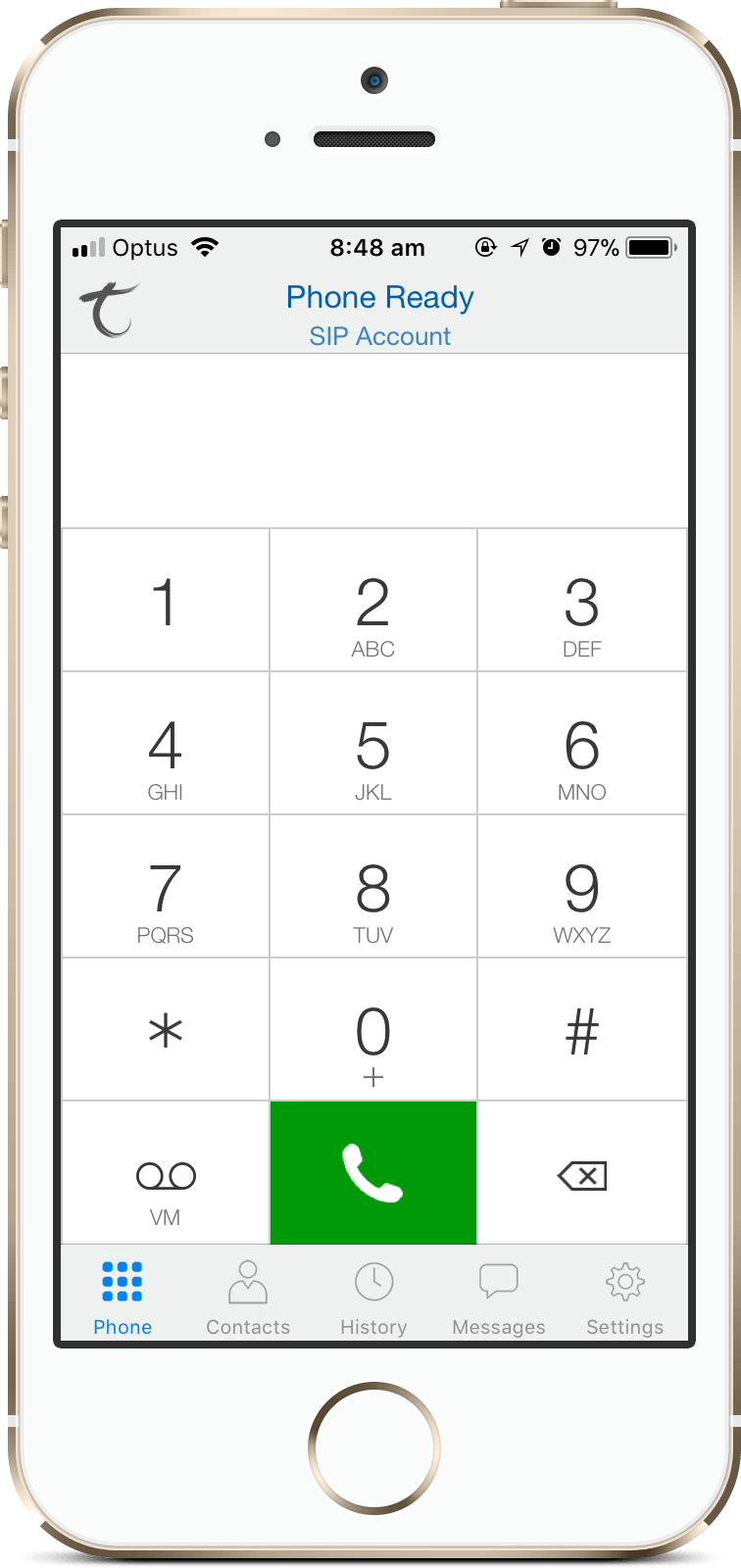 Enhanced Contact Management
Synchronise, manage, sort and filter up to 3,000 contacts.

Never miss an office call
When you the use UCme softphone app, you'll always be connected to your office phone, so you'll never miss a call when you're on the road.

Built for Telair Hosted Voice
UCme is built to work perfectly with uPBX and MyCloud PBX.
DOWNLOAD
UCme Softphone App

Below
Contacts & Buddies
Call your phone's existing contacts, save frequently called numbers to Favourites for quick access, and keep your work contacts together in the Buddies list.
Advanced contact control makes it easy to stay connected with up to 3,000 coworkers, customers, suppliers and beyond.
Simply right-click on a contact and you'll have the option to sort them into the right list. That way, you have easy access to the people around you, and you'll always know when your favourite customers are on the line.
Instant Messaging
Send and receive Instant Messages to and from colleagues or other users in your organisation.
There's no need to interrupt your coworkers with a phone call – UCme provides support for instant messaging. If you have a question, need to chat or want to see if someone is free for a call, send a quick message and they'll be notified.
Instant messaging is available through UCme on computers, laptops, tablets and smartphones, and it's the most convenient way to keep in touch.
Voicemail
Never miss an office call again when you're on the road, with seamless access to your office Voicemail.
UCme's built-in Voicemail service can take a message, even when you're offline or already on a call. That means your customers have access to you, and you're free to give them a call back when you have a moment.
With Telair's Voicemail functionality, you can set voicemail messages, conditions and attendants to help customers find what they're looking for.
1. Enter your details
Enter your details so we can check if UCme is suitable for your business.
2. Get your results
During this step, we'll look at all of your available options to get you the best package possible.
What is a Softphone?
A softphone is software that allows you to make and receive phone calls from your computer, tablet or smartphone using your internet connection. Softphones have all the same features as desktop handsets, but they don't require a dedicated telephone line or special hardware.
UCme is Telair's dedicated softphone app. It can be installed on all computers, laptops, smartphones and tablet devices, allowing your staff to take their phones wherever they go.
UCme can be paired with your Hosted PBX business phone system to ensure your team is always connected. With features like video chat, voice calling, instant messaging and voicemail, the UCme softphone app can revolutionise the way you work.
Softphone Apps for Every Device
Telair's UCme softphone is compatible with every device. Whether you're at your desk or on the go, UCme is always ready to make and receive calls, so you'll never miss an opportunity to connect with a customer.
To ensure we're meeting the evolving needs of modern businesses, Telair has developed UCme softphone apps for iOS, Android, Windows and Mac.
This means our softphone can be installed on any device you use throughout the day. Whether it's your desktop computer, work laptop or the smartphone in your pocket, you'll always have access to your office phone.
We also understand that there are times where you need to disconnect. With UCme, it's easy to set conditions that will prevent calls from coming directly to your phone when you aren't available. If you are on break, finished for the day or stepping into a meeting, UCme is flexible enough for every part of your day.
UCme Voice Calling, Video Chat & Instant Messaging
Our UCme softphone gives you additional ways to stay in touch with support for voice calls, video chats and instant messaging.
These features are especially useful for large teams, travelling staff and remote workers. You no longer need to rely on email and phone calls – you can host a video meeting at any time, or keep in touch with quick and easy instant messaging.
Depending on your organisational needs, your UCme softphone can be tailored to provide the features you need. That means there's no need for third party applications. UCme can take care of all your communications in one place. This can reduce overheads, improve connectivity and simplify your software stack.
The Benefits of Using Our UCme Softphone App
We highly recommend our UCme softphone app to every business using a Telair uPBX or MyCloud PBX phone system. With UCme you are always connected to coworkers, customers, suppliers and beyond. That provides several major benefits, including:
Reduced overheads.

UCme is a cost-effective way to access your business phone system. Compared to the cost of owning and maintaining hardware such as handsets, UCme can dramatically reduce your expenses.

Greater mobility.

For teams on the go, UCme is compatible with all portable devices. Whether you work from laptops, smartphones, tablets or other Android and iOS devices, UCme will ensure you're always online.

Unlimited scalability.

If your business is growing or evolving, Telair's softphone app is infinitely and easily scalable. Your service can be scaled up and down depending on the size of your team, number of users, number of devices and more.

Expanded functionality.

We developed UCme to partner perfectly with our uPBX and MyCloud PBX systems. With UCme, you can access the full functionality of your business phone system, giving you minute-to-minute control while helping your team achieve more.

No hardware requirements.

UCme is a software phone that can be downloaded onto any iOS, Android, Windows or Mac device. You don't need to rely on desktop handsets, making our system the most cost-effective business phone solution on the market.