u

PBX (Hosted PBX)

uPBX is an easy to use plug and play communications solution for your business, delivered over the Internet. This means no line rental, no missed calls and all your local, national and mobile calls are included for one fixed monthly fee. uPBX scales with u as your business grows, giving u the freedom to add new users on as u please.
uPBX: u Design it, we Build it. u Manage it, we Support it. u Love it.

We're different. We include all features for no extra cost, including any major or minor release updates. uPBX is always at the cutting edge of technology. No getting caught out paying for extra features u didn't know u needed!

Don't get stuck having to configure a handset. uPBX is Plug & Play – this means we'll pre-configure your phones before they ship, saving you time and hassle. Don't worry though, if u need a hand we'll support u.

Take comfort with knowing uPBX will work seamlessly when making the switch from traditional DSL to a brand new, super fast nbn™ service.

uPBX includes a range of graphical reports which puts the competition to shame. See real time stats to help u manage your business, in a nice and easy to view format. Can't find something out of the box? All uPBX reports are customisable to your needs.
Choose a plan that includes UC collaboration features, various handsets with highly-reduced rental charges, or both! You can even mix 'n' match plans between your uPBX users. An example of our uPBX plans on a 24 month term is shown below.
Do you have 100 or more users? Contact us today for a tailored quote with special pricing!
Basic
For an office user with a desk phone only
Unlimited Calls to Australian Numbers

Unlimited Calls to Top 10 International Landlines

Plug 'n' Play

UCme App Bundle Not Included

Above pricing based on 24 month term and excludes handset rental cost – the longer the minimum term, the lower the monthly fee. Minimum cost over term $912 + Handset if applicable.
UC EOFY SPECIAL
For a mobile user always on the move
Unlimited Calls to Australian Numbers

Unlimited Calls to Top 10 International Landlines

Plug 'n' Play

UCme App for 1 Mobile, Tablet or PC/Mac

Standard pricing based on 24 month term and includes 1 x UCme user licence (1 x concurrent devices allowed), excludes handset rental cost – the longer the minimum term, the lower the monthly fee. Standard UC Plan minimum cost over term $1032. Promotional pricing must be taken on a 36 month term. Promotional pricing minimum cost over term: $1080.
Premium
For users with both desk phones and mobiles
Unlimited Calls to Australian Numbers

Unlimited Calls to Top 10 International Landlines

Plug 'n' Play

UCme App for 2 Mobiles, Tablets or PC/Macs + Screenshare

Above pricing based on 24 month term, includes 1 x UCme user licence (2 x concurrent devices allowed) with Screenshare addon, excludes handset rental cost – the longer the minimum term, the lower the monthly fee. Minimum cost over term $1152.
BYO handset, or rent one from us! Phones listed below are based on a 24 month minimum term. Or take a longer term for significantly reduced pricing.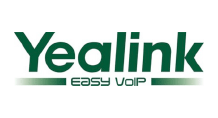 Yealink SIP-T42S: $10/month
Yealink SIP-T46S: $14/month
Yealink SIP-T48S: $18/month
Ask us for other model pricing!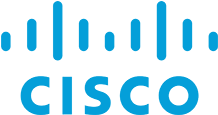 Cisco SPA504G: $8/month
Cisco SPA514G: $12/month
Cisco SPA508G: $13/month
Ask us for other model pricing!
Polycom VVX 311: $11/month
Polycom VVX 411: $15/month
Polycom VVX 601: $25/month
Ask us for other model pricing!
The future of voice is
here
Telair uPBX brings the future of Hosted PBX technology to your business, today.
We include the following with each user licence:
Reduced Handset Rental Options
Unlimited Concurrent Calls
Dynamic Incoming Call Routing
Auto-provisioned Handsets
Holiday Pre-Programming
Call Recordings
Emergency Failover Routing
Day/Night Conditions
Real-time Analytics
And much, much more!
uPBX Loves Yealink, Cisco and Polycom
uPBX is built to work seamlessly with Yealink, Cisco & Polycom handsets. Whilst u can bring your own handset, we'd love for u to experience uPBX in all its glory. This is why we provide the option to rent one of these great handsets at a reduced rate, because u shouldn't be left in the cold with a less fortunate handset.
Call Recordings
Telair uPBX includes the ability to automatically record all incoming and outgoing calls. We include this feature at no extra charge, because we think u should get to experience a fully featured PBX without paying more.
Easy to manage
Telair uPBX is super simple to manage. Access all of your system settings through an easy to use portal and make changes as u please. This includes call diversions, adding or modifying handsets, and even changing uPBX's Holiday and Day/Night conditions. Still need a hand? We're more than happy to help!
Features & Comprehensive Reporting
Here are a few of our best features and reports!
PBX Features
Auto-Provision Handsets
UCme – PC, Mobile & Tablet App
Day / Night & Holiday Modes
Ring Groups & Call Queues
IVRs / Auto-attendants
Emergency Failover
Conference Rooms
Voicemail 2 EMail
Listen-in / Barge-in
Virtual Fax
Call Recording
Music on Hold
Mobile Follow-Me
Outbound Number Control
Comprehensive Reporting
Scheduled Reports
Total Call Count
Average Call Length
Average Ring Time
Biggest Talker
Abandoned Calls
Calls Per Extension
Current Registrations
Detailed Call Summary
Live Call Queue Depth
Extension Level Billing
Account Code Reporting
Customisable Dash with Widgets
Call Recording Playback
Why choose Telair Hosted PBX?
Affordable
Per user licencing
All functionality included
Unlimited call options
Capable
Dedicated infrastructure
Stress tested updates
High quality call audio
Reliable
Fully redundant network
99.9% uptime
Emergency routing
Flexible
Add users as you grow
Easy user management
Route calls anywhere
Find out more
today
Contact Telair for a full service quote, Hosted PBX demo, or even just to say hi!
Things you should know...
General Terms
1. uPBX (the Service) is an Internet telephony service delivered over a broadband Internet connection (not included), such as ADSL 2+, nbn™ or Copper/Fibre/Wireless Ethernet, charged at your applicable Internet plan rates. An Internet connection with a minimum of 100/100Kbps of available bandwidth per simultaneous call, with no packet loss, and a ping of less than 150 ms is required for the Service to work. The Service may not be supported by us should the underlying Internet connection not meet these minimum requirements. Data transmission demands on your network may cause the bandwidth available for voice transmission to be limited if voice and data share the same connection. The quality of the Service is subject to network and Internet congestion.
2. We recommend that the Service be accessed with included handsets supplied by us, using a broadband ADSL 2+, nbn™ or Ethernet service supplied by us to our specifications. As the Service is designed to work with devices supplied by us to our specifications, we do not offer any guarantee or assurance that devices not supplied by us will be compatible and function with the Service.
3. Block of 5 Direct Indial (DID) numbers included per uPBX system. Additional required DID numbers are purchased in blocks of 10 or 100.
4. Porting charge applies for customers wishing to retain their existing phone number, price on application.
5. Standard Call types, such as calls to 13/1300 or international numbers not included in an Unlimited Plan, plus premium numbers and directory assistance, are charged in addition to the Monthly Access Fee. Timed calls are billed in 1 second increments.
6. Your fax machine, EFTPOS, back to base alarm and other non-standard services may work over Telair's IP Voice network, however we cannot guarantee that these services will function faultlessly. Please contact your manufacturer/provider to check compatibility with SIP Voice.
7. Early Termination Fee: if you choose to cancel your service or it is disconnected for any reason within the minimum contract term, you will be charged an Early Termination Fee (ETF) comprised of your Minimum Monthly Charge as per your agreement with us, multiplied by the months remaining in your contract, in addition to any required hardware repayments or handset non-return fees. Each ETF is based on the standard full rate of the minimum monthly charges, promotional discounts received are not factored into this calculation.
8. Handsets are rented to you by us and remain the property of Telair. Rented handsets must be returned within 30 days of service cancellation, or a handset non-return fee will apply. Handset non-return fee; $400 per Yealink T46S or Yealink T56P, $500 per Yealink T48S. After a 24 Month or 36 Month term is complete, rented handsets can be bought out for $50 each, after which then become your property. While we will endeavour to provide a brand new handset to each user, Telair may use refurbished or used handsets where we deem necessary.
9. Contract terms of 0, 24 and 36 months available. Minimum total commitment calculated as: Contract length x Monthly Fee plus applicable Setup Fee and $9.95 applicable delivery fee for handset. $150 Setup Fee per user applies on 0 month contracts. No Setup Fees apply on 24 and 36 Months. No delivery fees apply on 36 Months. Minimum Total Cost (per user) for: Unlimited is $214.95 on 0 Months, $1089.95 on 24 months, $1620.00 on 36 months; for Unlimited+ is $224.95 on 0 Months, $1329.95 on 24 Months, $1980.00 on 36 Months. Promotional discounts are not factored into this calculation.
10. You are responsible for handset installation, including any associated cabling and configuration of your network and associated hardware devices on the network, required in order for the Service to work. Optional Professional Install fees are $195 per site and $45 per handset (cabling additional). Install may not be available in regional or remote locations and is limited to the handsets only. Surcharge may apply for regional or remote sites.
11. Minimum of 3 user licences required, or 2 if bundling with an authorised Telair broadband service. Promotional offers require minimum 5 user licences.
12. Fair Use Policy applies. High volume telemarketing is prohibited with the Service.
13. Priority Assistance is not available on the Service. The Service may not be appropriate if you or another user have a disability, serious illness or other life threatening condition which requires an uninterrupted phone line with access to 000 emergency services.
14. Information and pricing was correct at time of printing. All prices include GST. nbn™, nbn™ co and other nbn™ logos and brands are trade marks of nbn co limited and used under licence. uPBX is a trade mark of Telair Pty Ltd ABN 92 119 713 745.
15. Top Ten International Countries: China, France, Germany, Hong Kong, India, NZ, Canada, Singapore, UK, USA.