Unlimited 400Mbps Internet
With multiple pricing options, choosing the right plan for you couldn't be easier.
Split your bandwidth between four different products, or hog the lot in one go with unlimited data.
You can't go wrong with 400Mbps of guaranteed throughput, backed by a 99.95% availability SLA.
Fibre400 is available at over 1000 exchanges nationwide. Contact us to qualify your address today!
Choose your minimum term below and then select a plan based on free installation or paid installation. The below Fibre400 plans come with 400Mbps guaranteed speeds and unlimited data, or can be reconfigured accordingly. Pricing is GST Exclusive.
$0 Install
Unlimited Data
Minimum cost over 24 months: $19,176
$1999 Install
Unlimited Data
Minimum cost over 24 months: $13,975
$0 Install
Unlimited Data
Minimum cost over 36 months: $25,164
$1999 Install
Unlimited Data
SPECIAL OFFER
$1999 Install WAIVED
Minimum cost over 36 months: $13,167
1. Enter your details
Enter your details so we can check if super-fast internet is available at your business.
2. Get your results
During this step, we'll look at all of your available options to get you the best internet connection possible.
Need more speed?
400Mbps is great, but 1000Mbps is better!
The future of
fibre

is here

Fibre400 supports up to four services of the following configurations within the 400Mbps umbrella. Choose one of these, or use the entire 400Mbps for a single service (like Unlimited internet for your office).

Even if you initially choose a single 400Mbps Unlimited internet service, you can change that at any time in the future and split the difference between up to four services (POA).
Private Networking
Secure business grade connectivity between two sites.
IP VPN / e-LAN
A comprehensive private networking solution for multi-site customers featuring 6 classes of service, and extensive management options.
Unlimited Internet
Enterprise grade internet access with unlimited usage.
Virtual Data Centre
Privately connect to your Telair Virtual Data Centre or services like Amazon Web Services (AWS) and Azure.
Other
Connectivity

Options
Fibre1000 isn't just used for Internet with Unlimited Data. Connect your network privately to one of many services. Don't see a particular service? Just ask and we'll let you know – there are many to choose from!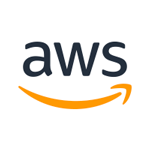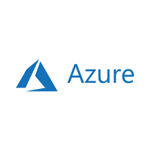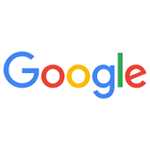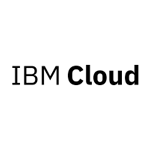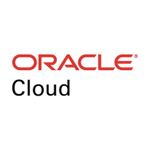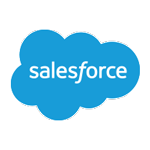 Order withdrawal fees apply per the terms and conditions of your service, up to the full monthly fees multiplied by the months remaining. See your application form and Telair's SFOA for more information.
Relocation fees relate to how we handle Early Termination Fees (ETFs) on a service cancelled as a result of a relocation:
Relocations within the same building are POA.
Relocations to a new building on the same access network (i.e TPG MetroE or PIPE MetroEthernet) are POA.
Relocations to a new building on a different access network are not supported, full ETF applies.
Important things to note:
The Service is intended solely for use as a connection between the Customer Site and our network. Customers must not use the Fibre400 or Fibre1000 Service for connecting points of presence or network access points or for interconnecting with other carriers/carriage service providers. If Telair believes that this is breached, we may suspend or terminate upon first giving 5 Business Days prior notice.
Target Service Delivery timeframe: 30 Business days
The service is available for single end-customer use only. It may not be used for the aggregation of multiple end-customers.
Fibre400 and Fibre1000 are not available in Data Centres.
Product limitations: e-Line only available as an Intrastate b-end. IP-Line only available with Unlimited data plan.
A Fibre400 service cannot be upgraded to a Fibre1000 service and vice versa as they are considered separate products. A full Early Termination Fee would apply should this type of service change be required.
Included Network Terminating Unit
When a Fibre400 or Fibre1000 service is delivered, a Network Terminating Unit (or NTU) is installed at the customer site. The NTU has four ports – each capable of supporting one service. A maximum of four services splitting the 400Mbps (Fibre400) or 1000Mbps (Fibre1000) bandwidth is supported, each requiring a minimum bandwidth of 50Mbps.
Router Options
You will need to use a separate router to ensure the service is used with maximum efficiency. Recommended routers for use with Fibre400 and Fibre1000 are the Mikrotik 4011 or Sophos XG series. Contact us for pricing or buy through your preferred supplier.