A True IT
Partnership
Telair's Managed IT Services program gives you a total IT peace of mind. Your time is precious. You have more important issues to deal with than your computer network and IT assets. It is, however, a critical enabler to your business and in need of attention to ensure it's running predictably, optimally and securely.
Our fully Managed IT Services program is the ideal solution for an organisation like yours, an organisation that demands the utmost in network reliability, IT performance and quality service.
Assess
We'll undertake a detailed analysis of your current environment, reporting on issues and actionable items.
ON-BOARD
We'll document the initial maintenance activities, projects, and remediation required to stabilise your technology.
MANAGE
Telair will deliver the ongoing monitoring, maintenance and management designed to keep your business optimised.
PROTECT
Telair will apply a suite of industry best practices for security and backup management, giving you peace of mind.
OPTIMISE
Telair will bring enterprise-class technology, along with more than a decade of experience to keep your infrastructure optimised. Critical issues are identified, reported and resolved in real time (Fully Managed) or we'll provide guidance if you prefer to take a more hands-on approach (A la carte/Proactive).
How does it
Work?
At its foundation, Telair's Managed IT Services program consists of standard "break-fix" helpdesk services either remotely or on-site.
The Telair difference is the inclusion of highly advanced software agents Telair deploys to truly ramp up your IT operations. These agents include performance monitoring and in-depth automation, with some smart enough to automatically identify and solve issues without you needing to take any action. We also offer access to these agents by themselves, if you prefer a more hands-on approach.
We understand that not all IT operations and requirements are the same, however, so this is why we've created three tiers of our foundation program and the layer of software agents that sits on top of that.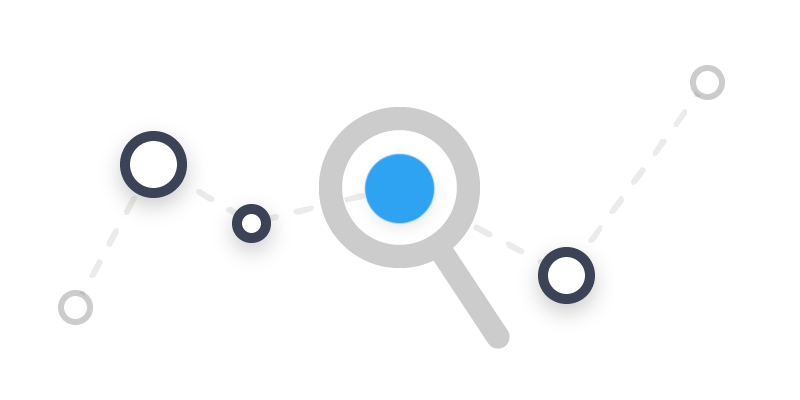 Select the right mix of Managed IT services for your business
Customise a unique solution tailored to your needs
Simple, cost effective solutions that meet your specific requirements
Includes essential features for those who like a more hands-on approach
IT Support Essentials
Having trouble keeping track of your IT assets? Wish you had a better way to get faster support? This is the answer for you.
Professional Monitoring
There is no better way to know what is going on in your IT environment and therefore, no better way to speed up recovery when an issue occurs.
Patch Management
Never worry about having your patches up to date again. Let the experts ensure that your windows and non-windows patches are at a secure level.
Managed Anti-Virus
Total desktop security solution including Anti-Virus, Anti-Malware, Hosted Intrusion Protection.
Managed Anti-Spam
80% of all virus are delivered via email. This service offers perimeter protection preventing unwanted email and spam from reaching your network or users.
Managed Backup
Ensure business continuity through scheduled back-up of critical data and restoration in the event of data loss. Apply industry best-practices for the protection of your data against loss through regular on-site backup.
Managed Replication
Moving your data offsite daily provides an additional layer of protection in the event of a disaster at your site. Critical data and restore information is housed in our secure data center.
Compliance Reporting
Meet regulatory compliance requirements for less than your phone bill each month. Being prepared for the audit is much cheaper than paying for it.
Improved proactive security
A semi-outsourced Managed IT Services solution
Predictable network and system management costs
Significantly improved overall system reliability and performance
IT spending focused on issue avoidance and service optimization rather than 'fighting fires'
Proactive Server
OS Patch Management
Key Application Maintenance
Advanced Performance Monitoring
Scheduled Preventative Maintenance
Proactive Workstation
OS Patch Management
Availability Monitoring
Scheduled Preventative Maintenance
Proactive Backup
Scheduled Backup Jobs
Backup Software Updates
Backup Performance Monitoring
Backup Deployment & Configuration
Proactive Support
Quarterly Network Health Review
Additional end-user & network support billed at T&M rates
Proactive Security
Anti-Spam Monitoring & Management
Anti-Virus Monitoring & Management
Proactive Network
Router Monitoring
Switch Monitoring
Fully Managed – Highlights
Highest level of response to issues
Costs less than hiring internal IT staff
Minimise risk of intrusion, data theft and lost productivity
Focus on your core competence and not your network
Total cost predictability with a lower total cost of ownership and management
Fully Managed – Inclusions
Managed Server
OS Patch Management
Configuration Management
Key Application Maintenance
Real Time Server Optimization
Advanced Performance Monitoring
Scheduled Preventative Maintenance
Managed Workstation
OS Patch Management
Advanced Performance Monitoring
Real Time Workstation Optimization
Scheduled Preventative Maintenance
Configuration Management & Enforcement
Managed Backup
Scheduled Backup Jobs
Data Center Replication
Backup Software Updates
Disaster Recovery Planning
Backup Performance Monitoring
Backup Deployment & Configuration
Managed Support
Monthly Network Health Review
Unlimited Network, end-user & network support (excludes some billable services)
Managed Security
Hosted Anti-Spam
Anti-Virus Monitoring
Regular Vulnerability Scanning
Integrated Anti-Virus Management
Managed Network
Router Monitoring
Switch Monitoring
Firewall Management & Maintenance