Welcome to the Telair Blog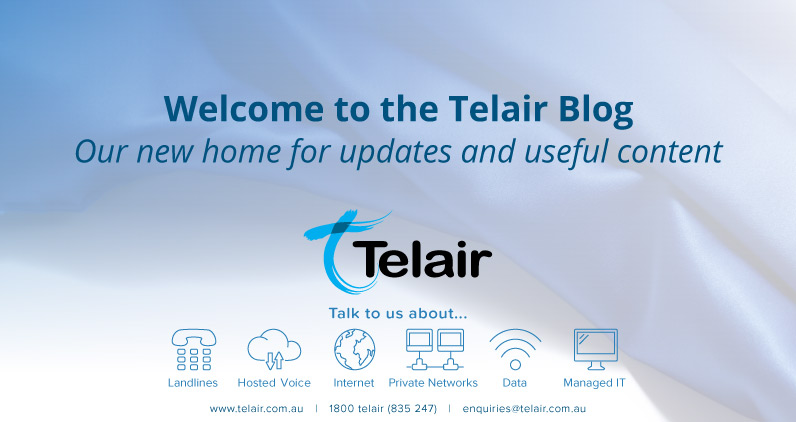 Welcome to the brand new Telair Blog!
Here at Telair, we aim to make organising and using telecommunications and information technology as easy as possible! That's why we're going the extra mile and creating this blog so that we can share our news, updates and useful content with the world.
We'll be regularly updating the blog with all kinds of useful updates and content we're sure will benefit you and your business.
Watch This Space…
Keep updated with all the latest and greatest Telair news, updates and special content. If you have a suggested topic we should write about, let us know below!
Make sure you subscribe to be the first to read Telair news, plan and pricing updates, as well as the helpful hints and tips we'll be posting. There may even be special competitions in the works, which are making us thrilled with excitement!
Want to know more? Why not look around our website and see if there's a product or service which your business can benefit from. We provide business-grade telecommunications and managed IT services at highly competitive rates, and would love to provide a comprehensive quote personalised to your business.